Office Tour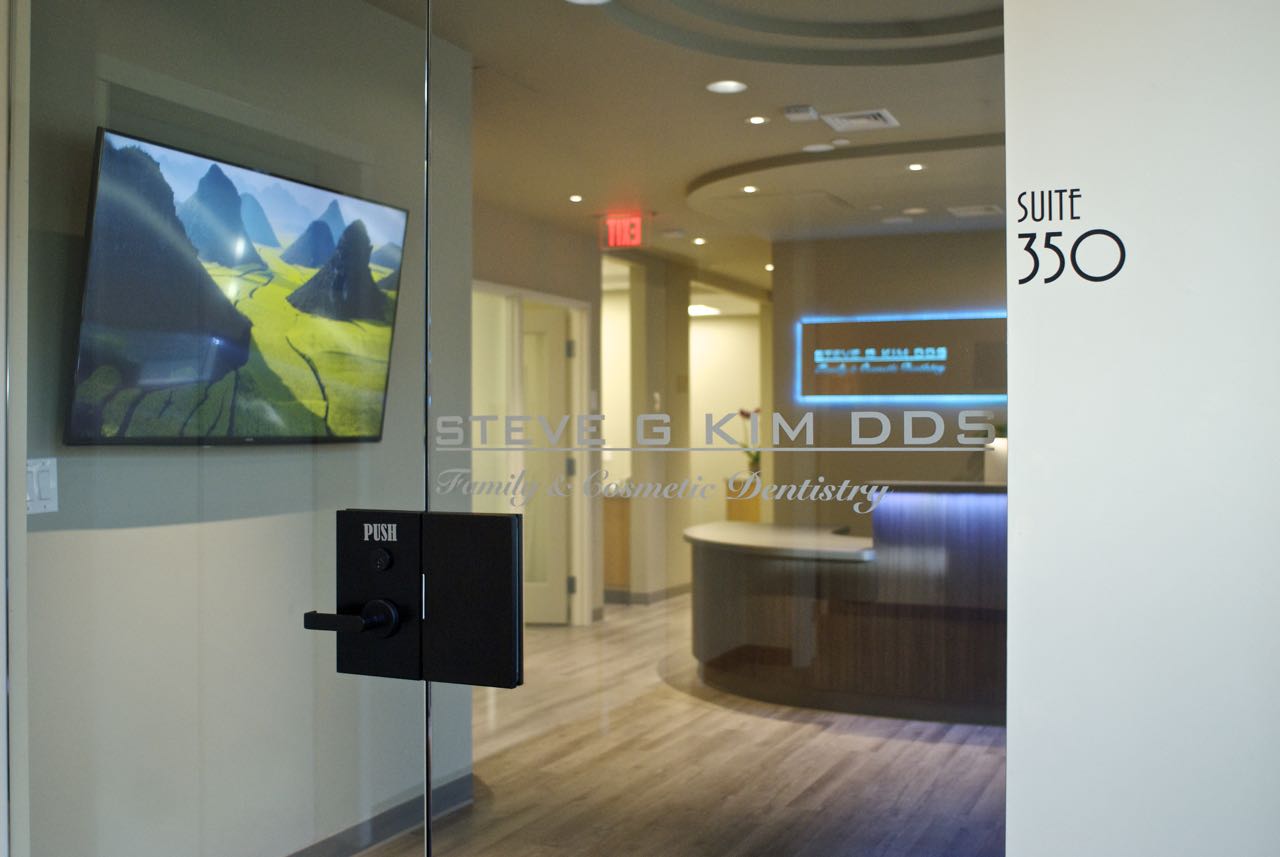 Office Entry
Our office is located on the third floor of the building, immediately to the left as you exit the elevator. Our office is the only office on the third floor of our building that accessible to the left of the elevator,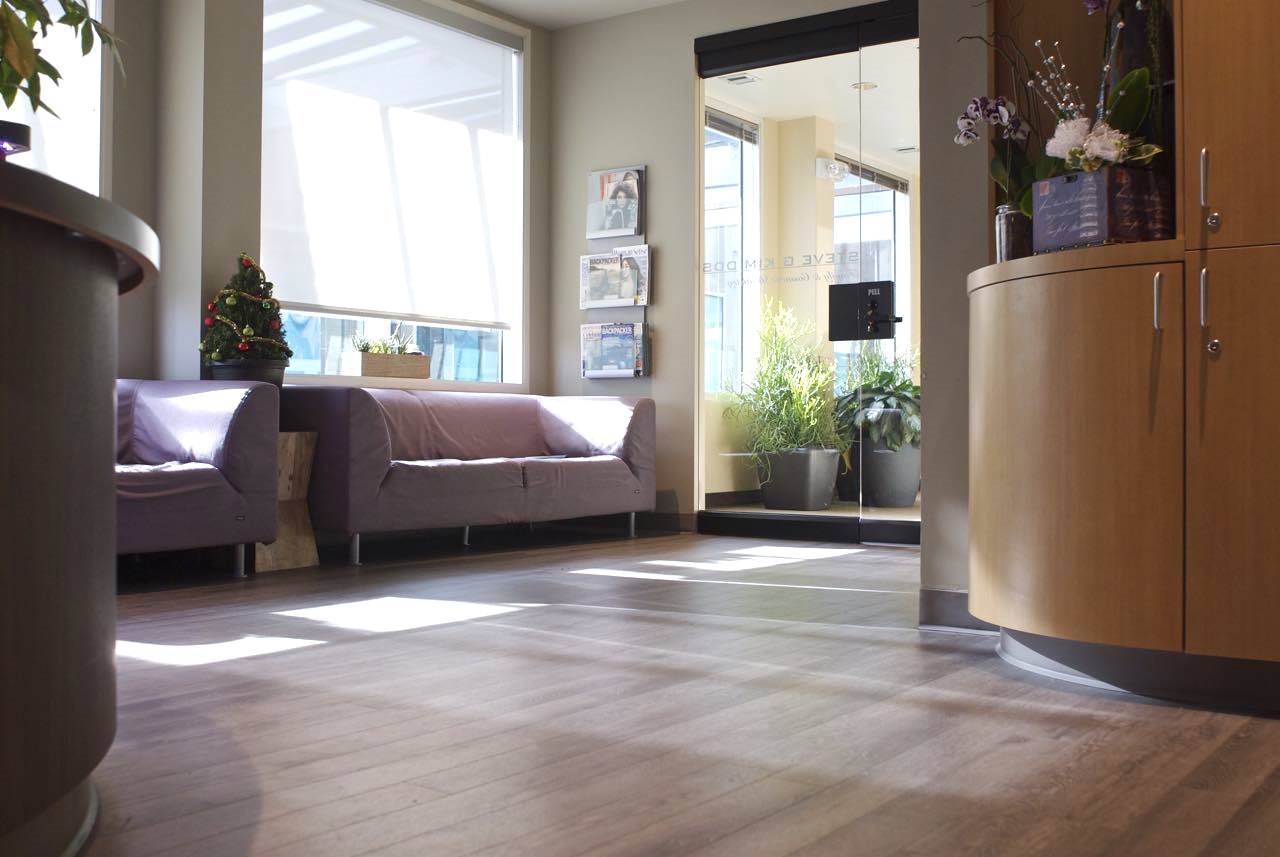 Our patient waiting area
Although our waiting area is small, our sofas are plenty comfortable. We have reading materials and access to children's movies, Netflix or Amazon Prime content. If you'd like some coffee while you wait, please let us know and we'll be happy to fire up the ol' Nespresso machine for you.
Dental chair
We are currently using Adec 500 chairs in our two operatories because frankly, these were the most comfortable, well built, no non-sense dental chairs that I found after trying several units. The units are manufactured in the United States and nearly silent in operation.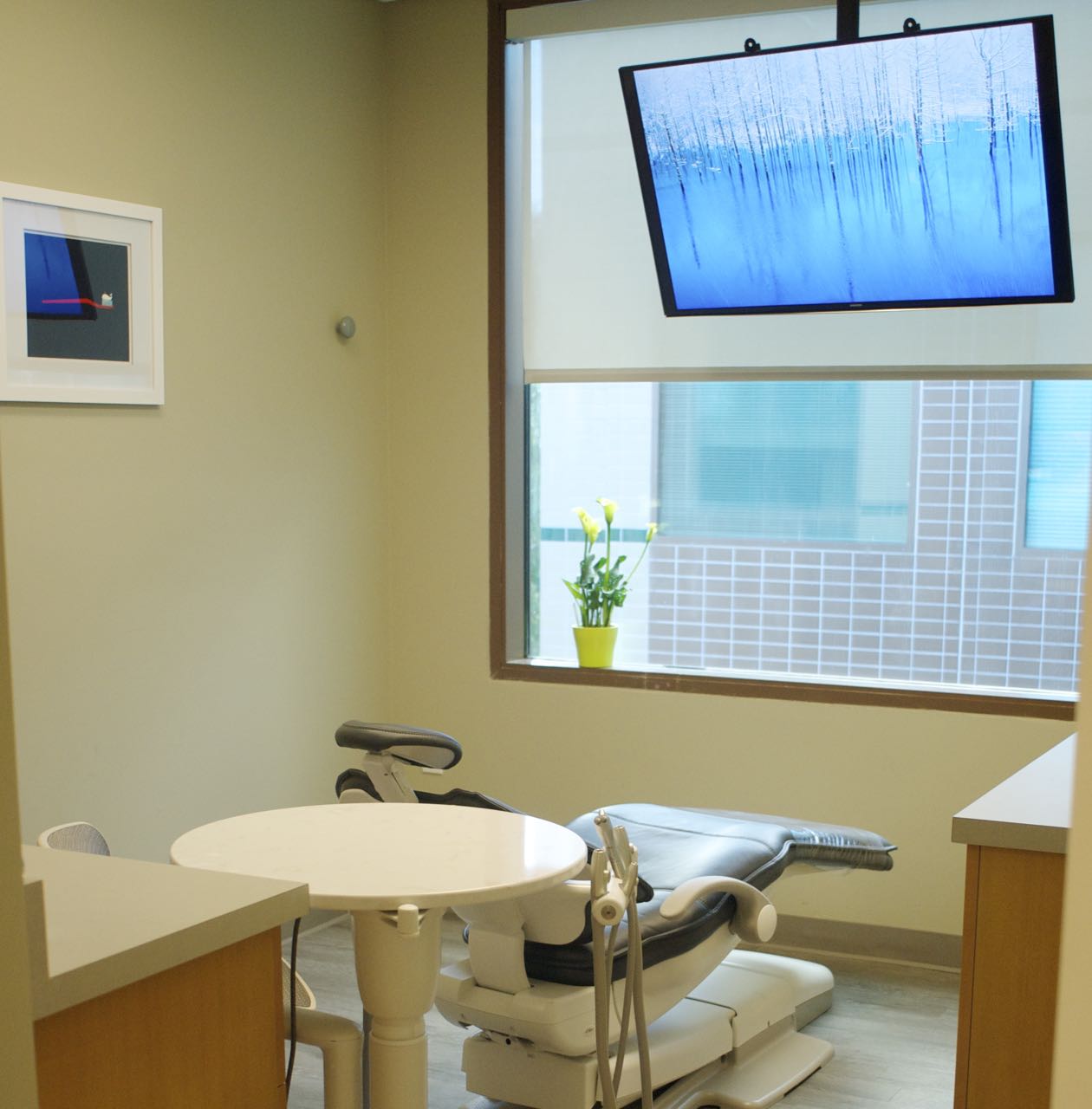 Our patient room
Our two patient rooms are very simple in design and humble in concept. There isn't much hovering over the patient in our space. Instruments and materials are kept out of view and are not hanging over your chest, neck or face during use. We have a small coat hook and place to put your hand bag or phone during your appointment in each room.
*The blind is typically closed to maintain patient privacy during your visit.
Our patient room
Our Adec 500 rear delivery system is in keeping with our clean and simple design concept. Hand pieces and instruments are kept away from your face, neck and chest. Our Sterisil water purification unit supplies the Adec 500 delivery units with clean, purified water.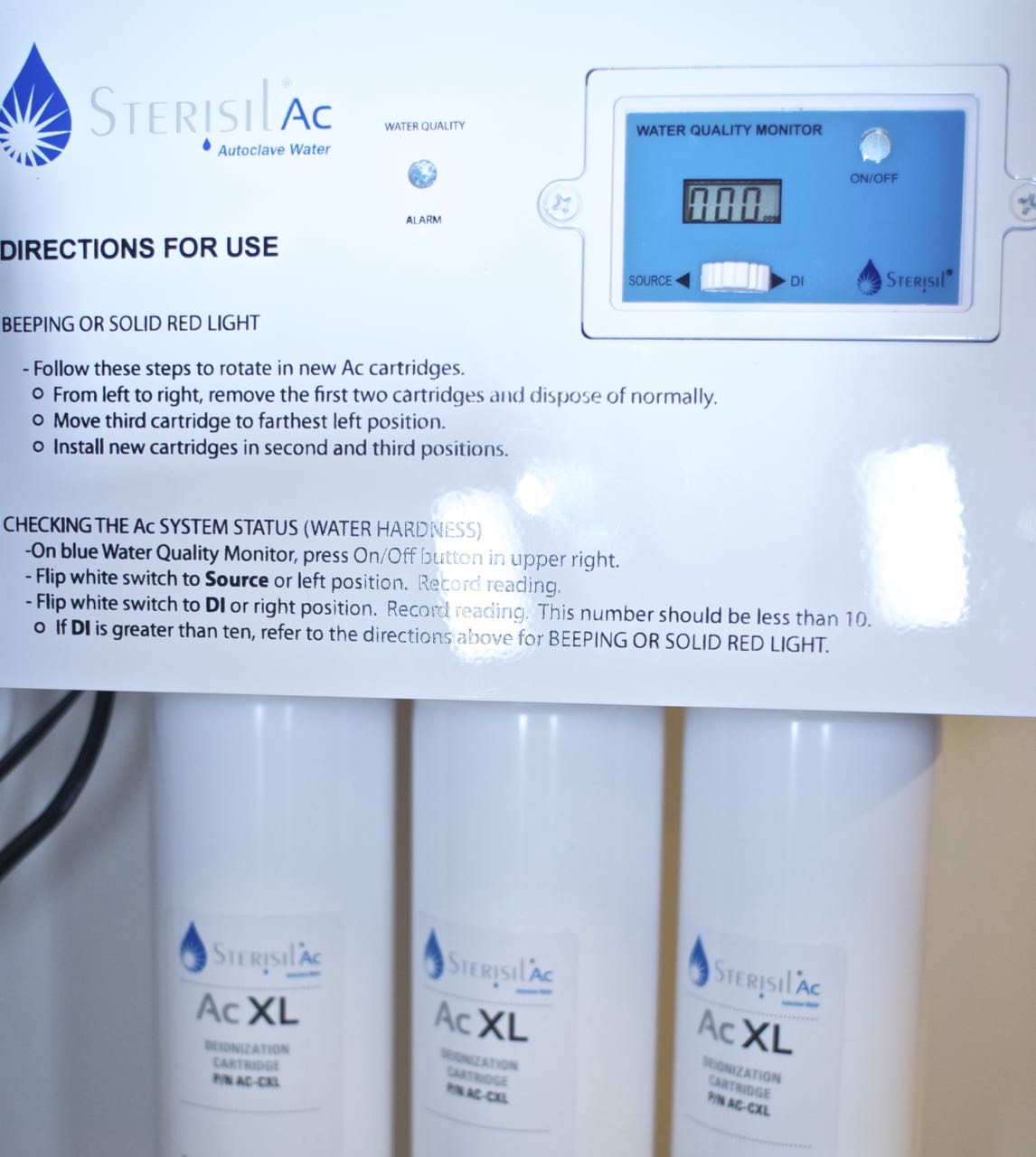 Water source
The water that is used in our dental chair delivery units is supplied by our water purification unit that produces clean water that can be monitored for purity in real time.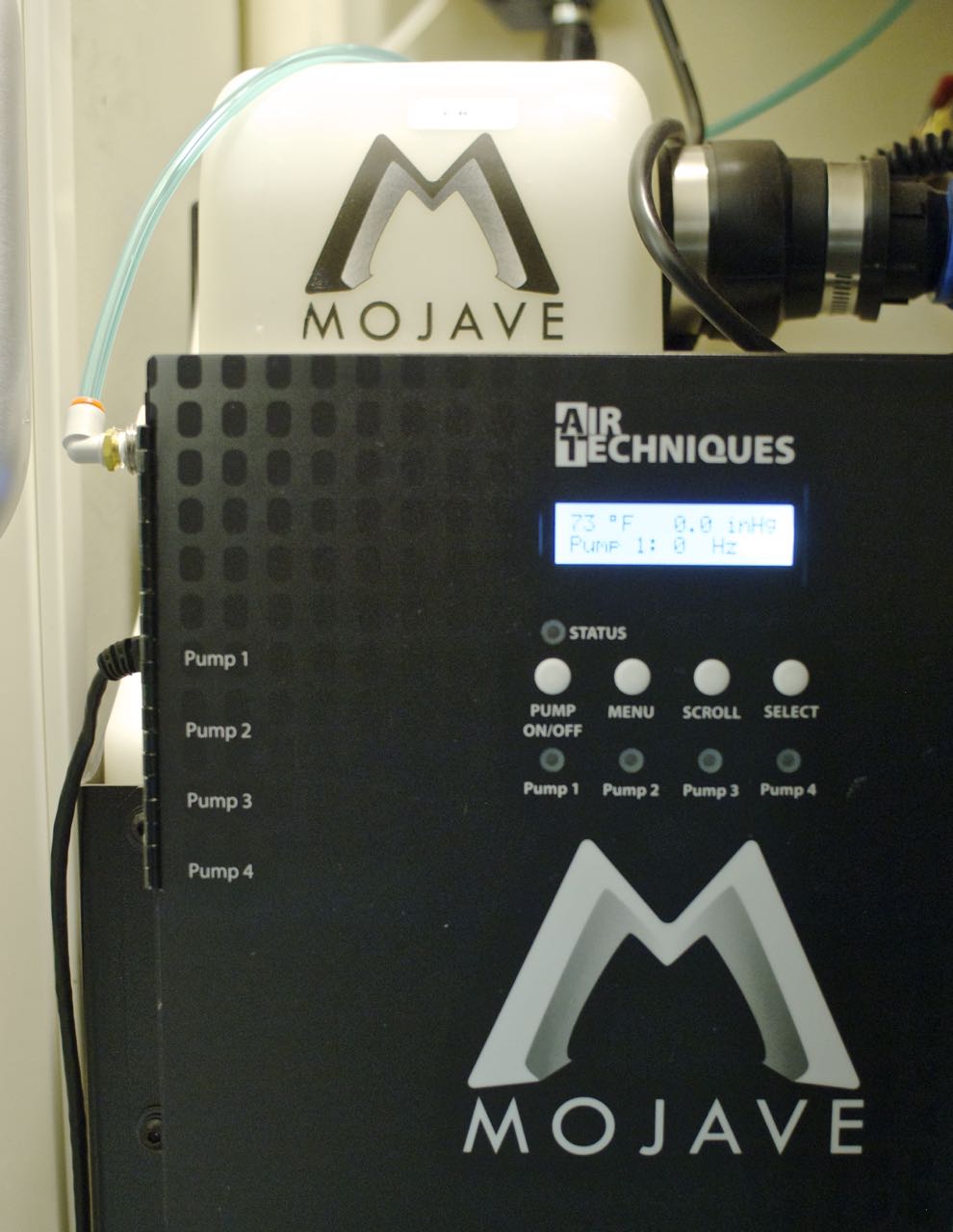 Dry vacuum
While not something we think about often, our office uses a dry vacuum system for our suction needs. Unlike traditional dental vacuums that utilize water constantly during operation (the EPA suggests that a typical dental wet vacuum pump consumes water at a rate of 0.5 to 1.0 gallons per horsepower per minute of use), our unit does not require water to create a vacuum, contributing to water conservation. Not only is the dental dry vacuum beneficial for water conservation, it also leads to a decrease in the amount of liquid sewage waste generated by our dental office. The vacuum is also able to throttle up or down the amount of suction according to our needs, thereby also conserving electricity.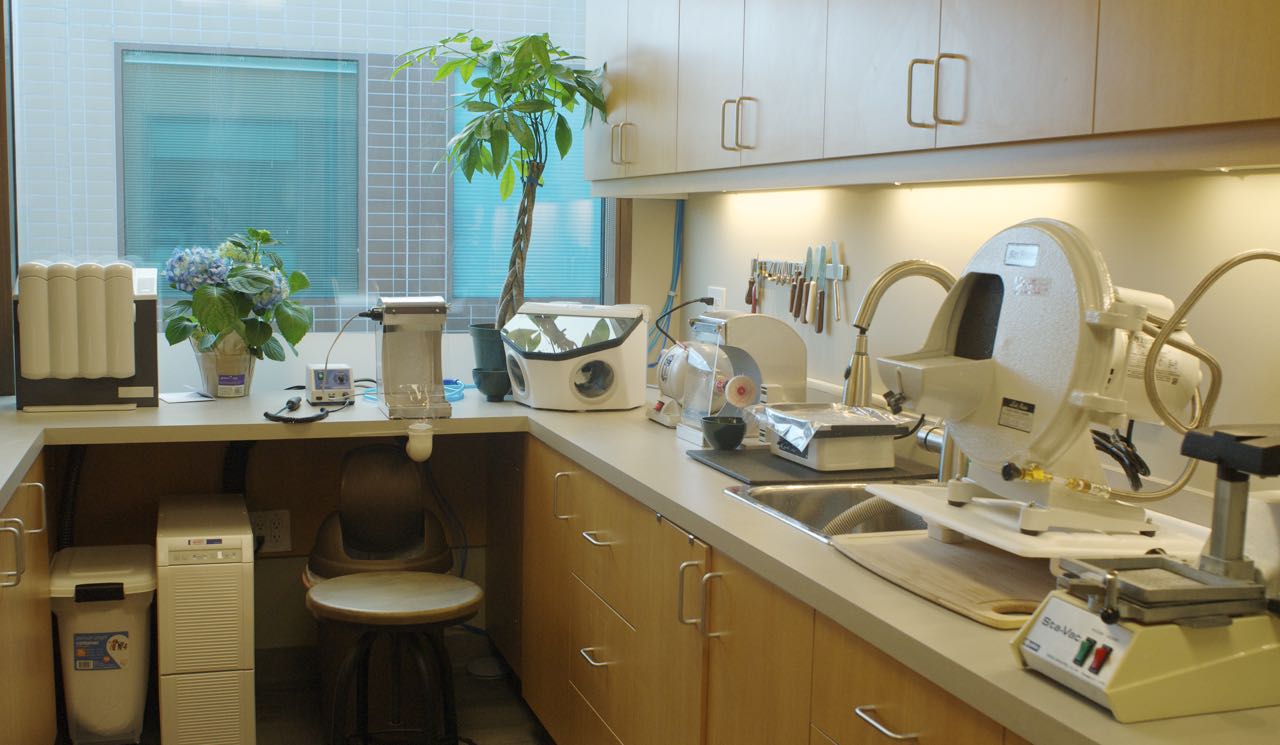 Dental lab area
For a small dental office, we have a well equipped dental laboratory area. We are able to fabricate night guards and occlusal splints, as well as athletic mouthguards. We can also perform some denture repair, as well as chair-side denture relines, that may lead to faster turn-around times for the patient. Of course we also know when to say "when" and work closely with excellent dental laboratories.